Welcome to the ultimate Oxford Street travel guide! Oxford Street is one of London's most iconic and vibrant shopping destinations, attracting millions of visitors each year. Stretching over 1.5 miles, this bustling street offers a plethora of shops, restaurants, and entertainment options. Whether you're a fashion enthusiast, a food lover, or a culture seeker, Oxford Street has something to offer everyone. In this comprehensive guide, we will explore the must-visit attractions, hidden gems, and useful tips to make the most of your visit to this renowned street. So, let's dive into the vibrant world of Oxford Street and uncover its treasures!
Table of Contents
Exploring the Shops of Oxford Street
Oxford Street is synonymous with shopping, and it's easy to see why. With over 300 shops, including world-famous department stores, luxury boutiques, and high-street retailers, this street is a shopaholic's paradise. From the flagship stores of global fashion brands to specialty shops offering unique finds, Oxford Street caters to all tastes and budgets. Don't miss the iconic Selfridges, a historic department store that offers an unparalleled shopping experience. As you stroll along Oxford Street, you'll encounter renowned fashion houses, such as Zara, H&M, and Topshop, where you can find the latest trends. Indulge in some retail therapy and discover the vibrant shopping scene that makes Oxford Street a global fashion destination.
Dining and Culinary Delights on Oxford Street
When hunger strikes, Oxford Street has a wide array of dining options to satisfy your cravings. From casual cafes to upscale restaurants, you'll find a variety of cuisines to suit your palate. Stop by one of the trendy eateries for a quick bite, or indulge in a leisurely meal at a fine dining establishment. The street offers an eclectic mix of international cuisines, including Italian, Asian, Middle Eastern, and more. Treat yourself to a delicious afternoon tea at one of the charming tea rooms, or grab a tasty street food snack from one of the vibrant food markets. Whatever your culinary preferences, Oxford Street has something to tempt every taste bud.
Exploring the Cultural Attractions near Oxford Street
Beyond its shopping and dining offerings, Oxford Street is surrounded by a rich cultural tapestry. Just a short walk away, you'll find a plethora of museums, galleries, and historic landmarks. Visit the renowned British Museum, home to a vast collection of art and artifacts from around the world. Explore the treasures of the National Gallery or immerse yourself in history at the Tower of London. For theater enthusiasts, the West End is a stone's throw away, where you can catch world-class performances. Whether you're interested in art, history, or theater, the cultural attractions near Oxford Street offer a captivating journey through London's heritage.
 Unwinding and Relaxing on Oxford-Street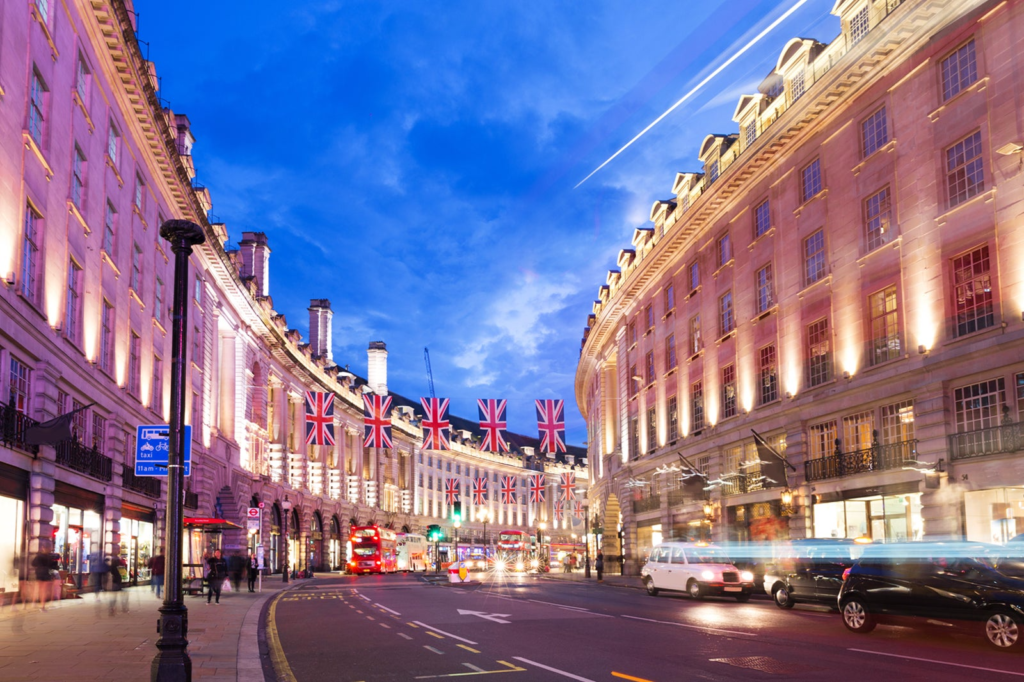 After a day of exploring, Oxford-Street provides ample opportunities for relaxation and rejuvenation. Treat yourself to a luxurious spa experience at one of the wellness centers dotted along the street. Indulge in a soothing massage, pampering facial, or rejuvenating body treatment to unwind from the hustle and bustle. If you prefer the outdoors, nearby parks, such as Hyde Park and Regent's Park, offer tranquil green spaces where you can enjoy a leisurely stroll or a picnic. Take a moment to escape the crowds and soak in the peaceful atmosphere before continuing your adventure on Oxford-Street.
Navigating Oxford Street with Ease
With its popularity and vibrant atmosphere, navigating Oxford-Street can be overwhelming for first-time visitors. However, with a few tips and tricks, you can make your experience more enjoyable. Start by planning your visit in advance and familiarizing yourself with the layout of the street. Take advantage of the numerous public transportation options available, such as the Underground or buses, to reach your desired destination. Consider visiting during weekdays or early mornings to avoid the peak crowds. Finally, make use of the helpful maps and signposts along the street to find your way around. By following these simple guidelines, you can navigate Oxford-Street like a seasoned traveler.
While Oxford-Street is famous for its mainstream attractions, there are also hidden gems and alternative experiences waiting to be discovered. Venture beyond the well-known shops and explore the side streets and narrow alleys that branch off from Oxford-Street. Here, you'll find independent boutiques, quirky cafes, and unique stores that offer a more offbeat shopping experience. Delve into the vibrant street art scene or seek out cozy bookshops tucked away from the main thoroughfare. Take a detour from the crowds and uncover the lesser-known aspects of Oxford-Street to add a touch of adventure to your visit.
Conclusion
Oxford-Street is a vibrant and diverse destination that offers much more than just shopping. From its world-class shops to its culinary delights and cultural attractions, there's something for everyone to enjoy. By planning ahead, exploring the hidden gems, and navigating the street with ease, you can make the most of your visit to this iconic London destination. Whether you're a seasoned shopper or a curious traveler, Oxford-Street will leave you with lasting memories and a desire to return for more. So, pack your bags, put on your walking shoes, and embark on an unforgettable adventure on Oxford-Street!
Learn about: Unlock the Ultimate Comfort at Our Unbeatable Hotels near Miami Airport