Located in Bucks County, Pennsylvania, Bristol is a charming town that offers a delightful blend of history, culture, and natural beauty. With its picturesque streets, historic landmarks, and welcoming community, Bristol is the perfect destination for a weekend getaway or a day trip. Whether you're a history buff, an outdoor enthusiast, or simply seeking a relaxing retreat, Bristol has something for everyone. In this ultimate destination guide, we will explore the best attractions, activities, dining options, and accommodations that Bristol PA has to offer.
Table of Contents
Immerse Yourself in Bristol's Rich History
Bristol PA is steeped in history, and history enthusiasts will be delighted by the town's many historic landmarks and museums. Start your journey by visiting the Bristol Riverside Theatre, a historic venue that showcases a variety of performances. Take a stroll through the Bristol Historic District, where you can admire well-preserved 18th-century architecture. Don't miss the Grundy Museum, a former mansion turned museum that offers a glimpse into the town's past. Another must-visit is the Bristol Borough Cultural and Historical Foundation, which hosts exhibitions and events that celebrate the town's heritage. By exploring these historical sites, you'll gain a deeper understanding of Bristol's significance and appreciate its timeless charm.
Experience the Natural Beauty of Bristol PA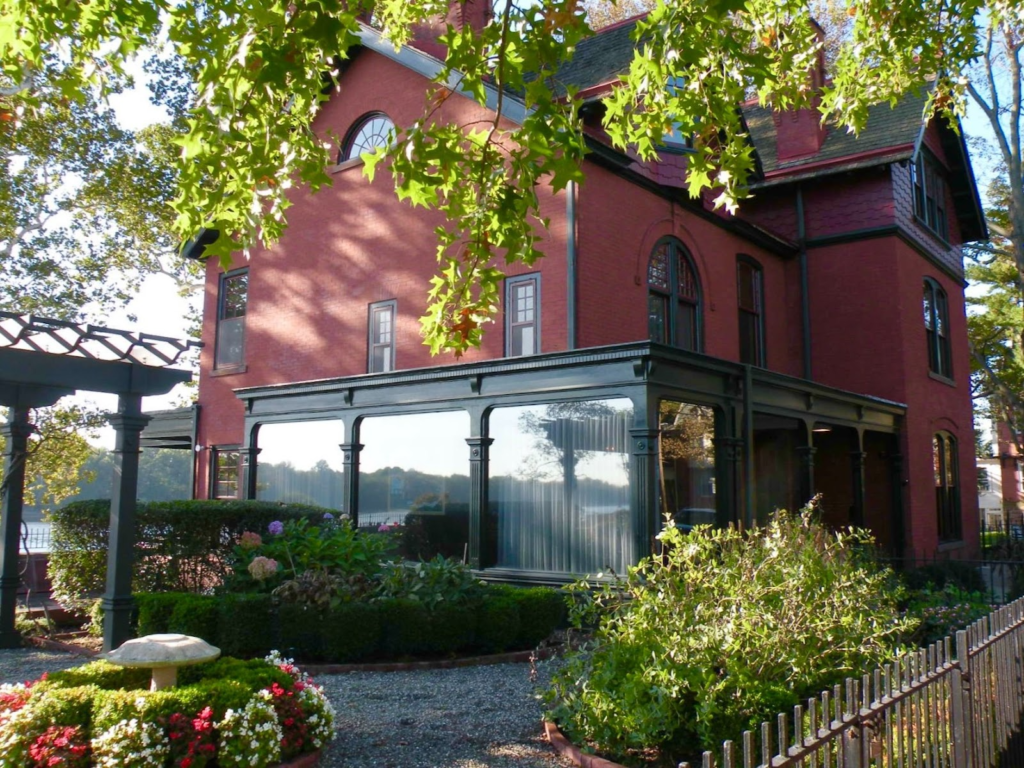 Beyond its rich history, Bristol PA boasts an abundance of natural beauty. The town is nestled along the scenic Delaware River, offering breathtaking views and opportunities for outdoor recreation. Take a leisurely walk along the Bristol Wharf, where you can enjoy the tranquil atmosphere and watch boats passing by. If you're a nature lover, head to Silver Lake Park, a picturesque park that features walking trails, picnic areas, and a serene lake. The Bristol Marsh Nature Preserve is another hidden gem, perfect for birdwatching and observing local wildlife. With its well-maintained parks and green spaces, Bristol PA invites visitors to embrace the outdoors and recharge amidst nature's wonders.
Delight Your Taste Buds with Bristol's Culinary Scene
Bristol PA is home to a vibrant culinary scene that caters to a wide range of tastes and preferences. From cozy cafes to upscale restaurants, the town offers a diverse array of dining options. Start your day with a delicious breakfast at one of the charming local cafes, such as the Bristol Station Brews & Baristas, known for its artisanal coffee and delectable pastries. For lunch or dinner, explore the town's eclectic mix of eateries. Enjoy traditional American fare at a historic tavern like King George II Inn or savor international flavors at restaurants like La Calaca Feliz, which serves authentic Mexican cuisine. With its culinary delights, Bristol PA is sure to satisfy even the most discerning food enthusiasts.
Shopping enthusiasts will find plenty to indulge in while exploring Bristol's shopping districts. The town is home to a variety of unique boutiques, antique shops, and art galleries. Stroll along Mill Street, Bristol's main shopping area, where you can browse through a diverse selection of shops offering everything from handmade crafts to vintage treasures. Don't miss the Bristol Antiques Market, a must-visit destination for antique lovers. If you're an art enthusiast, be sure to explore the local art galleries, such as the Silver Lake Gallery, which showcases the work of local and regional artists. Whether you're looking for one-of-a-kind souvenirs or searching for the perfect addition to your art collection, Bristol's shopping districts are a haven for retail therapy.
Enjoy Festivals and Events in Bristol PA
Bristol PA is known for its lively festivals and events that bring the community together throughout the year. One of the most popular events is the Bristol Riverside Art Festival, where artists from all over showcase their creations. The Bristol Lions Club Jazz Festival is another highly anticipated event that attracts music enthusiasts with its live performances and vibrant atmosphere. If you visit during the holiday season, don't miss the Annual Christmas Tree Lighting Ceremony, a magical event that fills the town with festive cheer. These festivals and events highlight Bristol's vibrant spirit and provide a wonderful opportunity to immerse yourself in the local culture and celebrate with the community.
Find Comfortable Accommodations in Bristol PA
After a day of exploration, you'll need a comfortable place to rest and rejuvenate. Bristol PA offers a range of accommodations to suit every traveler's needs and preferences. Whether you're looking for a cozy bed and breakfast, a boutique hotel, or a budget-friendly option, you'll find it in Bristol. The King George II Inn, with its historic charm and riverside location, is a popular choice among visitors. For a more contemporary stay, consider the modern amenities offered by the Hampton Inn & Suites Bristol. If you prefer a more intimate experience, opt for one of the town's charming bed and breakfasts, such as the Radcliffe Inn, which offers a cozy atmosphere and personalized service.
Explore Bristol's Surrounding Attractions
While Bristol PA has much to offer, its strategic location also allows for easy access to nearby attractions. Take a short drive to the city of Philadelphia, known for its rich history, world-class museums, and iconic landmarks like the Liberty Bell and Independence Hall. Another nearby destination is the charming town of New Hope, renowned for its artistic community, quaint shops, and scenic views of the Delaware River. If you're a nature lover, explore the beauty of Bucks County by visiting destinations like Bowman's Hill Wildflower Preserve or the Delaware Canal State Park. By venturing beyond Bristol, you'll uncover even more incredible experiences and create lasting memories.
Getting Around Bristol PA
Getting around Bristol PA is convenient and easy, whether you prefer to explore on foot or utilize public transportation. The town's compact size makes it highly walkable, allowing you to discover its charming streets, shops, and attractions at your own pace. Bristol also offers a reliable bus service, which provides convenient transportation to neighboring towns and attractions. If you're driving, you'll find ample parking options throughout the town. Additionally, many accommodations in Bristol offer complimentary parking for guests. Exploring Bristol and its surrounding areas is a breeze, ensuring that you can make the most of your visit and effortlessly navigate the town's many attractions.
Conclusion
Now that you've discovered the best of Bristol PA, it's time to plan your visit and embark on an unforgettable adventure. Consider the time of year and check the town's event calendar to see if any festivals or events coincide with your trip. Take note of the attractions and activities that resonate with your interests and create an itinerary that allows you to make the most of your time in Bristol. Whether you're seeking history, natural beauty, culinary delights, or a vibrant community atmosphere, Bristol PA promises to deliver an experience that will leave you with cherished memories. So pack your bags, embark on a journey to Bristol, and immerse yourself in the wonders of this captivating town.
Learn about: Experience Luxury at Its Finest: Discover the Unparalleled Elegance of the Best Hotels in Dubai